Located at Carretera de Castellón, offers Plasma and Oxy cutting services. Its current facilities cover more than 3.000 m2.
Oxiacero has a production capacity of more than 60.000 tons of steel.
We are able to cut to size and shape steel metal plates and sheets up to 500 mm in thickness. The company also markets carbon steel sheets in all thicknesses and qualities.
Our products are built into the most modern and varied constructions:
Wind turbines
Machine tool and clies
Goods and metallic structures
Agricultural Machinery and public works equipment
Body work and boiler making
Construction element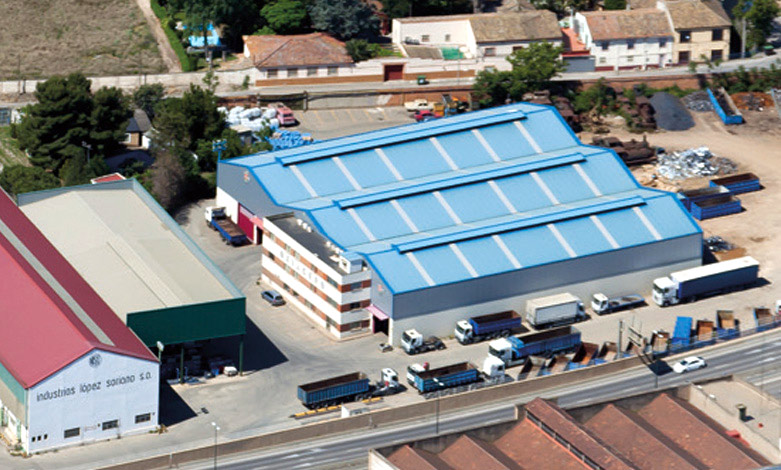 The Grupo López Soriano is made up of different companies that, in a complementary way, make up a business group to be able to offer the widest range of services related to recycling in Aragon.