RAAEE
RECICLAJE ARAGONÉS DE APARATOS ELÉCTRICOS Y ELECTRÓNICOS
Recycling specialist company covering the treatment and recycling of brown goods included in the WEEE Directive. RAAEE receives material from all over Spain.
Our state-of-the-art processing techniques achieve high levels of materials recovery, which are then reintroduced in the industrial production chain as raw material.
By recycling products such as televisions, computers, decoders, photocopiers, blenders, etc. RAAEE obtains all kinds of raw materials: ferrous and non ferrous metals including lead, copper and gold, plastics, glass etc. In other words, recycling is done by sorting, dismantling and recovery of valuable materials
We ensure that all the products are recycled legally and in an environmentally responsible manner.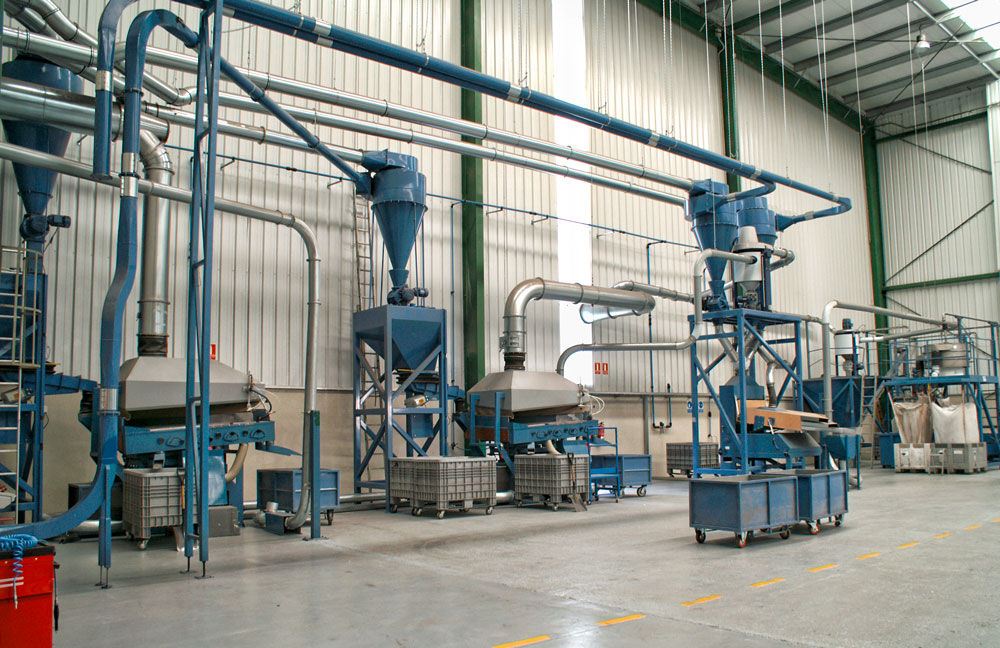 The Grupo López Soriano is made up of different companies that, in a complementary way, make up a business group to be able to offer the widest range of services related to recycling in Aragon.